FUTPRINT50 Aircraft Design Challenge 2022 takes off!
Meet the winners and participants of the FᴜᴛPʀIɴᴛ50 Aircraft Design Challenge 2022 and learn more about their proposals for a hybrid-electric aircraft design!
University of Stuttgart team. Cristian Javier Mejía, Jona Eissele, Julian Schließus, Stefan Lafer, and Tristan Wiedmann are the winners.
Read more about their project HAIQU.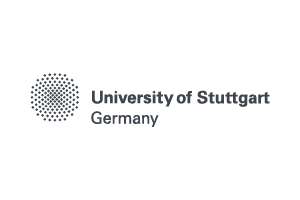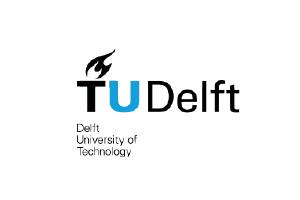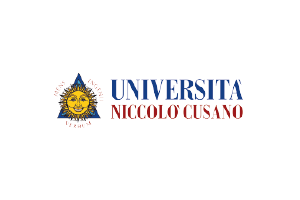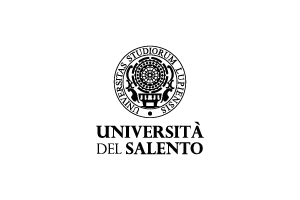 In the FUTPRINT50 Design Challenge, students are asked to design a hybrid-electric aircraft according to CS-25 regulations where possible. This extensive task is designed for a group effort of up to five students at maximum. Main task of the design effort is to minimize aircraft emissions to mitigate the environmental impact of flying while aiming at an entry into service in the year 2040 (EIS 2040). A successful aircraft is not solely defined by the performance but by a good balance between market needs or requirements and the actual performance. In this case, you are asked to keep a good balance between energy efficiency, complexity and performance on multiple flight missions.
The following Top-Level Aircraft Requirements (TLAR) have to be met with regard to the market:
TLAR
Value
Number of passengers
50 Passengers
Passenger weight
106 kg per Passenger (incl. luggage)
  = 5300 kg
Design range
800 km
Design cruise speed
≤ Ma 0.48
Maximum payload
5800 kg
Reserve fuel policy
185 km + 30 min holding
Rate of climb (MTOM, SL, ISA)
≥ 1850 ft/min
Time to climb to FL 170
≤ 13 min
Maximum operating altitude
7620 m (25,000 ft)
Take-off field length
≤ 1000 m
Landing field length
≤ 1000 m
Benchmark for DOCs
Design payload with 400 km mission
 
More detailed information on the assignment is available here.
1st Place Prize

Mentorship by three leading EMBRAER top executives through dedicated meetings and a free open-access journal article!

All participants will receive a FUTPRINT50 Aircraft Design Challenge 2022 experience certificate.
What's in it for me?

Winning Team Awards

Networking with renowned experts in academia & industry

Entry-level opportunities for your future career

Feedback on your work by key-researchers & decision-makers

Short Course Series by leading researchers
Registration
We invite you to register for the FUTPRINT50 Aircraft Design Challenge 2022 already now! We will keep you updated on the next steps that should be followed and send you reminder e-mails for all key dates to ensure you don't miss anything.
All participants must be full-time MSc. students at a university, college or university of applied sciences. A group can be up to 5 people. Group registrations are strongly encouraged. An individual person with his/her supervisor could be registered too, and the FUTPRINT50 will assist them to extend their team with other persons who have been registered.
Registration is only possible by a supervisor supporting the student(s) at the local university. The registration through your supervisor is a formless email including the names, email addresses and affiliations of the participating students. Your entry must be submitted by midnight CET on 01 April 2022 to: info@futprint50.eu .
Evaluation proccess
Technical Report: The report is limited to 25 pages and is intended to describe the technical implementation, fulfillment of the design requirements (TLARs) as well as the trade-offs leading to design decisions and additional requirements. A thorough literature research should be conducted which supports assumptions made during the design process. Dimensions, masses, and key performance parameters of the aircraft should be presented. All tools and methods used to design and analyze the concept should be briefly described. Results shall be validated by using plausibility checks, manual methods, historical data, or other appropriate means. The feasibility of the final concept, also with regard to the planned EIS, shall be shown by a systematic approach.
Presentation: The scenario of the presentation is an airline pitch. You should give an overview on the aircraft design, including performance and benefits of your concept over current aircraft in service. The heart of the presentation will be the business case and why it would be wise for the airline to select your design. Duration of the presentation is limited to 15 minutes, followed by 10 minutes of questions from the jury.
Scoring of the Design Challenge: A panel of independent reviewers with expertise in the area of the challenge will read and score each entry.
The results are divided/distributed in the evaluation as follows:
Technical report 70 %
Airline pitch 30 %
Entries will be scored based on the overall credibility of the approach. The submitted reports will be evaluated by an independent jury based on the following criteria:
Creativity and innovation
Use of scientific literature
Method suitability and correctness, quality of design process
Readability
Reasoning for the airplane configuration and design
Comprehensibility of presentation
More detailed information on the evaluation process is available here.
Conditions of Participation
The final report is submitted via the supervisor. Participants and supervisor must agree that all submitted documents, illustrations and diagrams may be used for publication on the FUTPRINT50 web pages or for other types of public relations, with credit to the copyright holder. Prior knowledge in aircraft design is strongly recommended, the FUTPRINT50 team is not capable of providing substantial support while performing the challenge. As a result, a local supervisor from your institution is mandatory. The number of participating teams is limited, in case it is exceeded the order of application is considered.
More detailed information on the conditions of participation is available here.
Key dates
Open Call for Participation in the FUTPRINT50 Aircraft Design Challenge
Kick-Off-Meeting, Official Launch of the Academy
Short Course Series (6 courses one per week)
Due date for the submission of the technical report
Final Event during 12th EASN International Conference – 1st Prize Winning Team Announcement