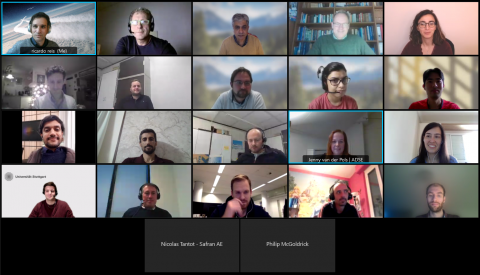 On the 10th of December 2021, the FᴜᴛPʀIɴᴛ50 Consortium was glad to organize a hands-on meeting with the project's Advisory Board (AB). With transformative ideas and significant experience, leading representatives of the international aviation community, have helped the FᴜᴛPʀIɴᴛ50 team with their high-quality advice and specialist knowledge to achieve our goals as we continue to develop our portfolio of achievements and findings. The AB meeting included experts from EASA, Siemens, Safran, and the University of Victoria acting as an international external advisory body that assists the consortium in key phases of the project in terms of:
- Regulatory roadmap development
- Regulation criteria for hybrid A/C systems
- Network support towards regulatory stakeholders
The meeting was held in digital format due to the COVID-19 related challenging circumstances. The close collaboration between partners and the AB will be ongoing, while more meetings will follow as the project progresses.