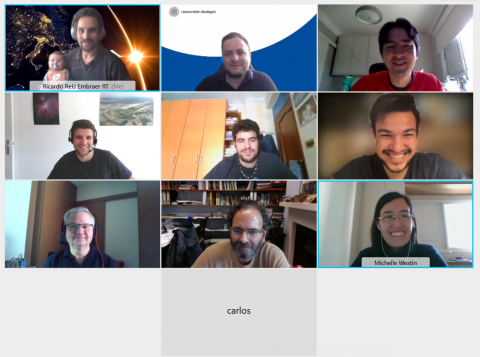 On Monday 28th of May 2021, researchers from Cranfield University, EMBRAER S.A., Embraer RT Europe and University of Stuttgart who have been assigned as mentors of the FᴜᴛPʀIɴᴛ50 academy participants from the University of Palermo, gathered online with their mentees in a productive meeting.

The two students from the University of Palermo are currently working on their master's theses on the topic "Aircraft Design of a Partially Turbo-electric Regional Aircraft with liquid hydrogen as fuel with a special focus on hydrogen storage, distribution system and Hydrogen embrittlement". As this work is performed in the frame of the academy, they interact with the FᴜᴛPʀIɴᴛ50 researchers who acknowledge the importance of young scientists for the greener aviation of the future and gladly offer their valuable advice and knowledge but also learn from one another through sharing new scientific findings.

Stay tuned on our Twitter and LinkedIn to learn more about exciting research results!