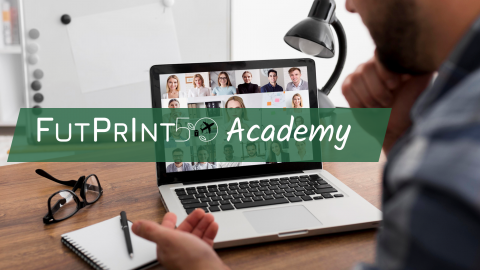 With the FᴜᴛPʀIɴᴛ50 Academy's official launch now already well behind us, our participants find themselves in the middle of the work on the topics agreed with their FᴜᴛPʀIɴᴛ50 mentors. During the first week of September, the academy participants will present the results of this work in the course of the 11th  EASN conference, which this year once more has to take place in a virtual format.
In order to shorten the time until this event, and to provide a forum for all FᴜᴛPʀIɴᴛ50 Academy members to come together and exchange on the challenges of hybrid-electric flight, we have decided to create the FᴜᴛPʀIɴᴛ50 Academy Short Course Series.
The academy participants will join a series of short courses which will cover the different aspects of hybrid-electric flight and related aircraft design. These courses will take place on a fixed day and time, every week while they will include two presentations of about 20 minutes plus 10 minutes each for discussion. So we cordially hope this could be a refreshing hour to learn about the larger topic of hybrid-electric flight, to exchange on the current challenges the participants face in their specific topic of work and to learn more about each other while we cannot yet have in-person meetings.