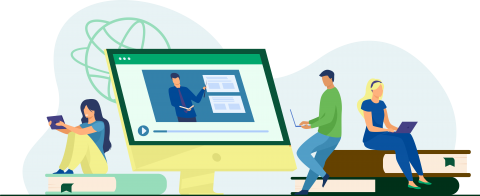 The FᴜᴛPʀIɴᴛ50 project is excited to announce the launch of the FᴜᴛPʀIɴᴛ50 Academy 2022 Short Course Series on the 14th of April at 14:00 CEST!
This year's edition is dedicated to the different aspects of hybrid-electric flight and related aircraft design. The courses mainly address the MSc. Students who have joined the FᴜᴛPʀIɴᴛ50 Aircraft Design Challenge 2022. However, participation is open to the entire MSc. student community and young engineers who want to gain deeper knowledge in their area of specialization, free of charge, provided that they are registered through a formless email including their names, email addresses, and affiliations to: info@futprint50.eu .
The courses will take place on a fixed day and time every week according to the agenda below while they will include two presentations of about 20 minutes plus 10 minutes each for discussion. Bonus materials for the lectures will be available for the participants after the completion of each course.
We cordially hope this could be a refreshing and creative hour to learn more about the larger topic of hybrid-electric flight and to exchange information and knowledge with peers, as well as with renowned experts.